Anti Static Non Woven Fabrics
This fabric is made with combination of anti static additives like stearate type and the tertiary amine dissipates all the static charges. It gives synergistic & long time effect.
Higher heat stability allows the use of this product at higher temperatures with reduced cycle times. Fabric can be used for protection of Electrostatic Sensitive devices, computer Covers, floppy covers, electronic component covers, General food processing Medical & Cleaning room environment applications.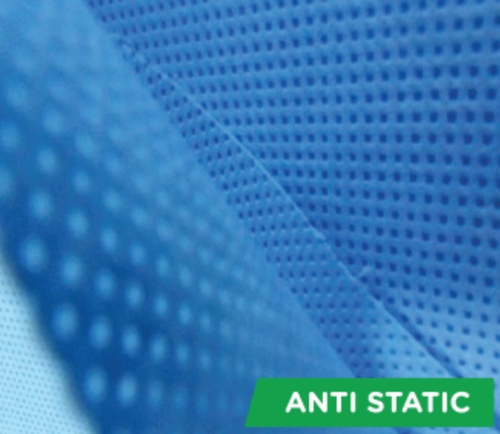 Specification Of Anti Static Non Woven Fabrics
| | |
| --- | --- |
| GSM Range | 7 To 200 GSM |
| Width of fabric | 50 to 3200 mm (as per order) |
| Length of roll | As per GSM & order |
| Colour of fabric | All Colours |
| Available in | Roll form |
Leading Anti Static Non Woven fabrics manufacturer & Supplier in India

Rajshree Group of Industries, one of the highly acclaimed and largest producers of India stand first in Reputed Manufacturers, Suppliers and Exporters of premium-quality Non-Woven Fabrics, Quality is at the core of our operations and all employees, procedures.