R-Care For High Efficiency and Affordability!
R-Care is an in-house brand by Rajshree Fabrics. R-Care is inclusive of all COVID-19 protective disposable Masks. Our range is inclusive of R-Care FFP2 facemasks, Anti- Microbial 3 layer Non Woven face mask, 3 layer surgical facemasks. Our products are widely known for customer satisfaction. These products provide proper care.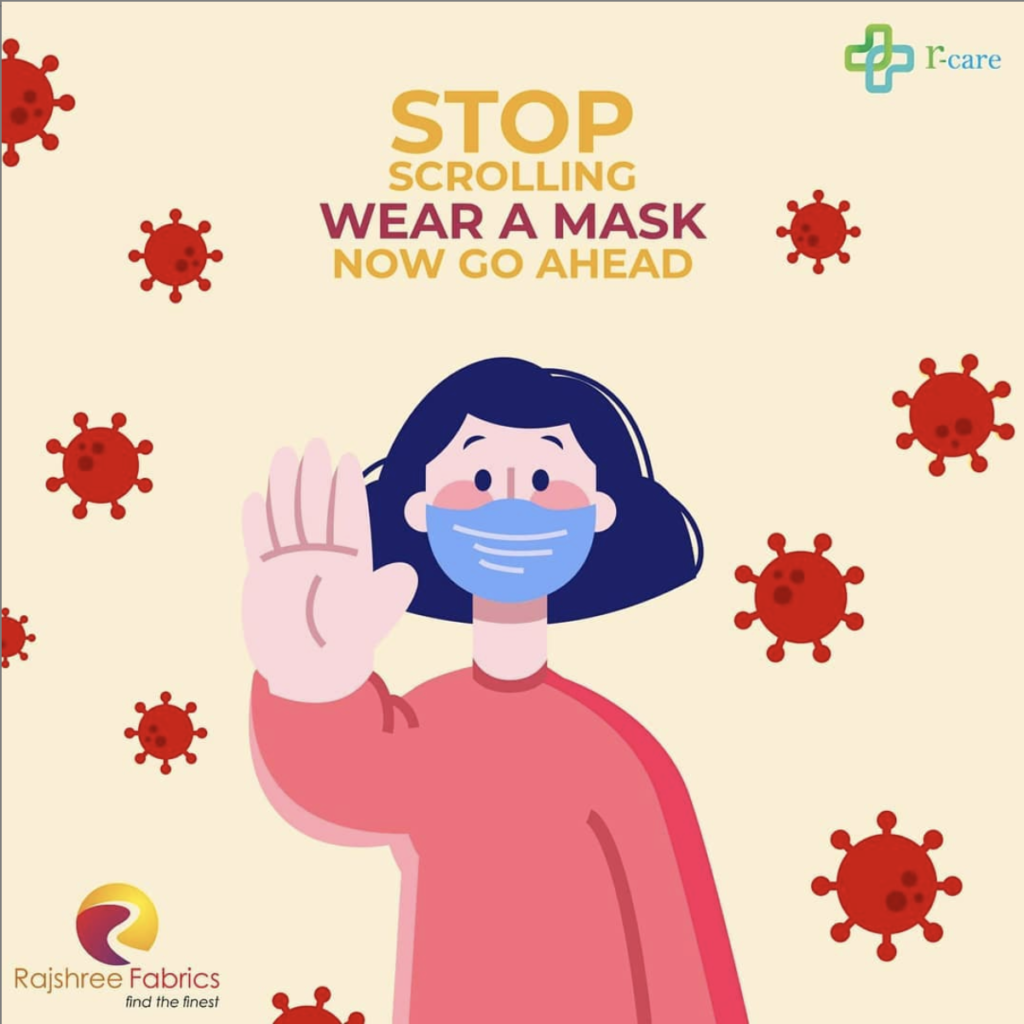 Specifications of the products are:
Anti-Microbial PP Spunbond Non-Woven Fabric is used.
Mask with comfortable elastic earloop and nose strip inside
Easy Breathing
Fabric's Anti-Microbial Activity is more than 98% reduction of microbes.
Bacterial Filtration Efficiency is more than 99%.
Benefits of Bulk Buying R-Care Products:
Created by potrace 1.16, written by Peter Selinger 2001-2019
Meet Current National and International demands.
Created by potrace 1.16, written by Peter Selinger 2001-2019
Reduce the overall cost of reduction in a volatile market.
Compliant with the following standards:
Antimicrobial Activity AATCC 100 – 2012
Antimicrobial Activity ASTM E 2149 – 13a
ASTM F2100
BFE (Bacterial Filtration Efficiency) : ASTM F2101
PFE (Particulate Filtration Efficiency):  ASTM  F2299/F2299M-03 (2010)
Differential Pressure : IS 16289:2014 Annex C
Fluid Resistance to synthetic blood : ASTM 1862
Flammability : 16 CFR part 1610
RC102 : Anti-Microbial 3-Layer Non-Woven Facemasks
RC104 : 3-Layer Surgical Facemasks
RC105 : N95 Masks /FFP2 (Without Respirator Valve)
RC108 : N95 Masks /FFP2 (With Respirator Valve)

Rajshree Group of Industries, one of the highly acclaimed and largest producers of India stand first in Reputed Manufacturers, Suppliers and Exporters of premium-quality Non-Woven Fabrics, Quality is at the core of our operations and all employees, procedures.