Overview | Non Woven Fabrics Manufacturer India
Rajshree Group of Industries, one of the largest producers and highly acclaimed in INDIA for Reputed Manufacturers and Exporters of premium-quality Polypropylene Spunbond Non Woven Fabrics. The entire range offered by us is widely used for industrial, medical & hygiene, packaging and shopping purposes. We are developing our range in both standard and customized finishes that perfectly match the exact business needs of the clients. Our innovation-oriented work approach led us to become customer's first choice for availing aforementioned items. We have been a complete customer-integrated firm from the day of establishment. And till this day, we have never failed in satisfying the exact needs & expectations of our prestigious customers. For the quality that we have been providing to them, they respect, appreciate and recommend us to other customers. In past decades, we have solidified the status of our company as a visionary & futuristic organization, which adapts to new work strategies, technology and challenging environments before anyone else. Maintaining the same, we look ahead to a journey of many more glorious years.
Our group have two world class manufacturing facilities situated at KalaAmb, Himachal Pradesh, India
Rajshree Fabrics
Vimal Industries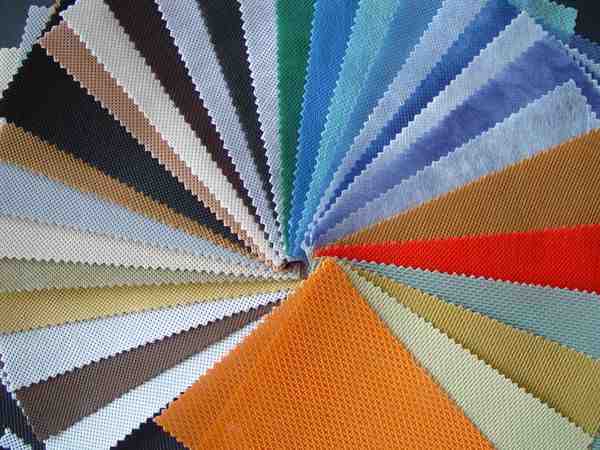 Rajshree Non Woven Fabrics Specialties
Spunbond Non Woven Fabric
• PP/PE Laminated Non Woven Fabric
• MeltBlown Non Woven Fabric
• N95 Masks ( With Respirator and Without Respirator)
• Anti-Microbial 3-Layer Non-Woven Facemasks
• 3-Layer Surgical Facemask
• Anti-Microbial Non-Woven Fabric
• BOPP Laminated Non-Woven Fabric
• Anti-Slip/Anti-Skid Non-Woven Fabric
• Oxo-Biodegradable Non-Woven Fabric
• Hydrophobic Non-Woven Fabric
• Hydrophilic Non-Woven Fabric
• Flame retardant Non-Woven Fabric
• Ultra-Violet (UV) Protection Non-Woven Fabric
• Fragrance Non-Woven Fabric
• Anti-Static Non-Woven Fabric
• Printed BOPP Laminated Shopping Bags (D-Cut / Looped / Box Bags)
• D-Cut/ U-Cut / Looped / Box Bags of Non-Woven Fabric
Rajshree Fabrics is an ISO 9001:2015 certified company from SGS-UKAS. Quality Performance is a commitment to excellence by each employee. It is achieved by teamwork, training and a process of continuous improvement. Rajshree group india is dedicated to being the leader in providing high quality, defect free nonwoven products which meet or exceed the expectations of our customers. Our prime motto is to develop relationship of trust and quality with the customers. Throughout the process, our team of quality control inspects the manufacturing process so that quality is not compromised in any manner. Complete process is controlled with quality checks at each stage of operation starting from unloading of raw material to the delivery of material.
We believe, quality is all that one needs to thrive in any kind of business. In our case, Rajshree group india always kept quality above all and it has become our forte in this competitive field of producing variety of Fabrics. For necessary quality management, we have equipped the world class facilities and resources. Our quality assurance department is well equipped with latest testing machines certified/ calibrated by NABL accredited lab.
• Melt Flow Index tester
• GSM tester (grams per sq. meter)
• Optical microscope
• Thickness tester
• Tensile Testing machine
• Colour matching cabinet
• Hot Air Oven
• Wet ability tester
• Liquid run-off tester
• Muffle Furnace
• 1 line of 3.2 m Spunbond Non-Woven fabrics with online hydrophilic with latest drying facilities
• 2 lines of 3.2 m Spunbond Non-woven fabrics
• 1 line of 1.6 m Spunbond Non-Woven Fabrics
• 3 lines of 2 m width high end extrusion coating plant (lamination)
• 3 Automatic Face Mask making Machines
• 3 Automatic N95 Mask making Machines
• 9 Shopping Bags making machines (U-Cut/ D-Cut/Looped)
• Box bag making machine (Gazetted)
• Our sister concern company, AMRIT EXPORTS, has 9 colour fully automatic Rotogravure printing machine for BOPP
Annual Production Capacity
Complying To Stringent Standards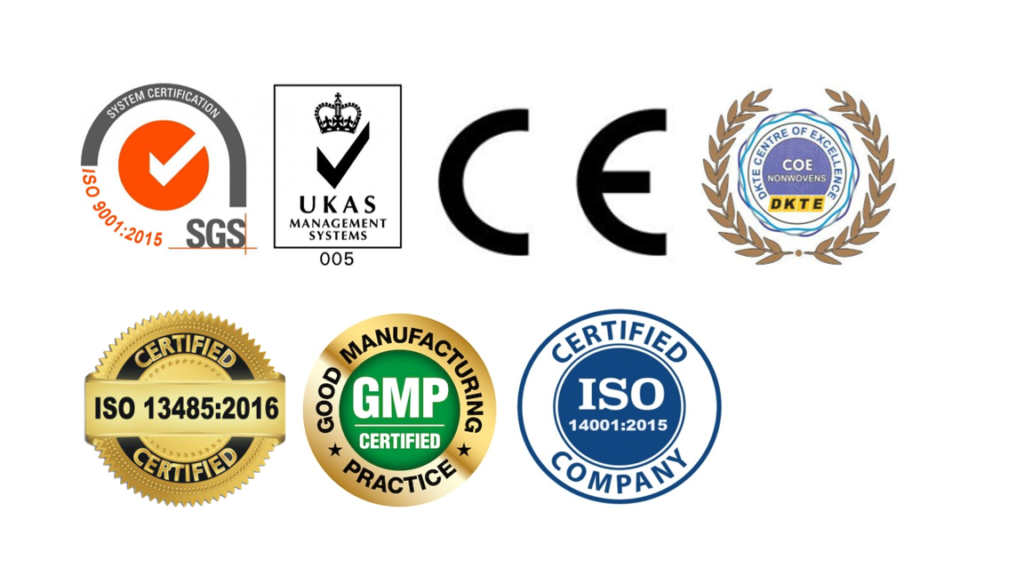 Rajshree Group of Industries, one of the highly acclaimed and largest producers of India stand first in Reputed Manufacturers, Suppliers and Exporters of premium-quality Non-Woven Fabrics, Quality is at the core of our operations and all employees, procedures.