PP Spunbond Nonwoven Fabric
With the technical follow-up and continuous research, we are able to produce an exceptional assortment of PP Spunbond Nonwoven Fabric. These fabrics are designed from PP at our state of the art machining facility, as per the standards laid down by regulatory bodies. Our PP Spunbond Nonwoven Fabric is suitable for designing napkins, diapers, and medical disposables like coverall, suits, face masks & hoods. In addition, we offer these fabrics in qualitative packaging to avoid damage during transportation.
The working principle of the PP spunbond Nonwoven Fabric machine possessed by "Rajshree Fabric" is based on Single Beam technology which is also referred to as "S Line". This machine is acknowledged for its functional efficiency, exceptional strength and is capable of more sturdy than 12000MT/year production. The product is more efficient, high tensile strength, and long durable. We are ready to cater to customer requirements with a wide range of choices from Colour, width & GSM.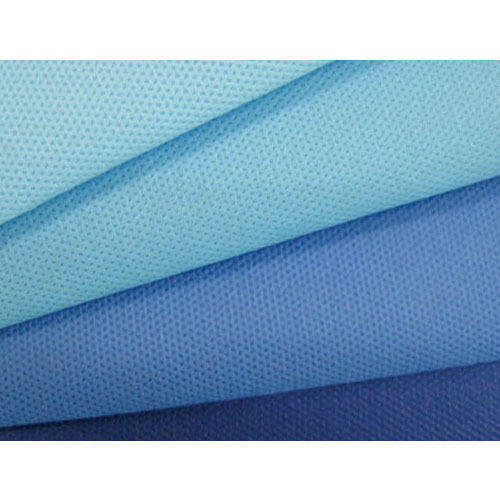 Features of PP Spunbonded nonwoven fabric:
Our fabric restricts the growth of bacteria, fungi, and mold
Eco-friendly, high tearing strength, and excellent elasticity are some of the salient attributes
Can be customized on the parameters of color, pattern, and size
Good Strength & Elongation
Soft Feeling
Recyclable
Flame retardant
Cost-effective
Light Weight
Air Permeability
Harmless
| | |
| --- | --- |
| GSM Range | 7 To 200 GSM |
| Width of fabric | 50 to 3200 mm (as per order) |
| Length of roll | As per GSM & order |
| Colour of fabric | All Colours |
| Available in | Roll form |
Application of Non woven fabric:
Medical disposable
Health & Hygiene
Packaging
Mattress & Furniture
Agriculture
Filtration
Protective Clothing
Construction
Leading PP Spunbond Nonwoven Fabric manufacturer & Supplier in India

Rajshree Group of Industries, one of the highly acclaimed and largest producers of India stand first in Reputed Manufacturers, Suppliers and Exporters of premium-quality Non-Woven Fabrics, Quality is at the core of our operations and all employees, procedures.