Antimicrobial Non Woven Fabric
Vital role of Antimicrobial fabric is to resist bacteria, fungi and algae. It contains active content of anti-microbial additive which is interferes with the microbe's cell metabolism, such that it cannot reproduce itself and hence keeping the product made of it fresh, hygienic and germfree.
This fabric can be used in various applications such as medical and hygiene, diapers, sanitary pads, face masks, doctor's aprons, etc. An antimicrobial fabric offer protection against bacteria, mold, mildew, and other hazardous microbes.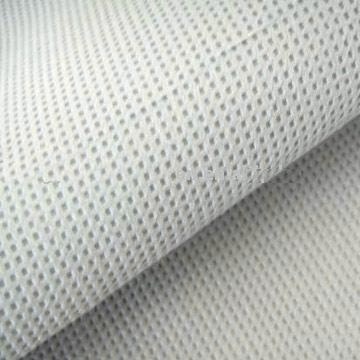 | | |
| --- | --- |
| Standards | Results |
| Anti-Microbial Activity (AATCC 100-2012)* & ** | > 98 % reduction of microbes |
| Anti-Microbial Activity (ASTM E 2149 – 13a)** | > 98 % reduction of microbes |
| Bacterial Filtration Efficiency (BFE)  (ASTM : F2101 – 2019)* | > 95 % |
Rajshree Fabrics is largest antimicrobial non woven fabric manufacture & suppliers in India. We provide antimicrobial fabric wholesale.
For more about flame retardent non woven fabrics visit Nonwoven Fabrics
Leading Antimicrobial Non Woven Fabric manufacturer & Supplier in India

Rajshree Group of Industries, one of the highly acclaimed and largest producers of India stand first in Reputed Manufacturers, Suppliers and Exporters of premium-quality Non-Woven Fabrics, Quality is at the core of our operations and all employees, procedures.